Your trusted partner in reskilling talent pools and upskilling future leaders in cybersecurity and digital skills.
Transform Your Campus with Unmatched Career Skills
Solutions for People. Train, Retain, and Protect Your Organization.
We Create a Safer Digital World by Empowering Individuals with In-Demand Tech Skills
JOBS WILL BE DISPLACED BY THE END OF 2022
NEW DIGITAL ROLES WILL EMERGE
OF PEOPLE WILL NEED TO RESKILL OR UPSKILL
Largest Network Of Cyber Experts
Leveraging 15 years of experience in training, ThriveDX's award-winning solutions exist to close the skills gap in cybersecurity. We cater to the global workforce by arming life-long learners with the tools to succeed, and equip them with market-driven skills delivered by industry leaders. We are united with our partners by a common goal of tackling the cybersecurity skills gap and building a diverse talent pipeline through our vast suite of security training.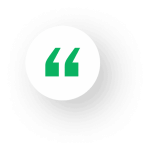 "It is very important for us to minimize potential cyber risks. In addition to technical security, this includes above all raising the awareness of our associates. With the help of [ThriveDX] we show our workforce how each individual can make a contribution to increase security in the company."
Carsten Heitmann, Vice President Governance IT Security, Robert Bosch GmbH
Get Started today with ThriveDX